FHS Presents Joseph and the Amazing Technicolor Dreamcoat
Looking for something fun and out of the ordinary to do? Well, you're in luck because Franklin's production of Joseph and the Amazing Technicolor Dreamcoat opens this Friday, March 31st! Joseph and the Amazing Technicolor Dreamcoat is a about a young man named Joseph, played by Brandon Heath, who can interpret dreams. However,
Joseph's life takes a dramatic turn when his envious brothers sell him into slavery. The entirety of the show is performed through song, which keeps the plot moving at a comfortable pace while keeping the audience engaged and entertained. With a great variety of flashy and fun performances, there is no doubt that this musical is one of a kind!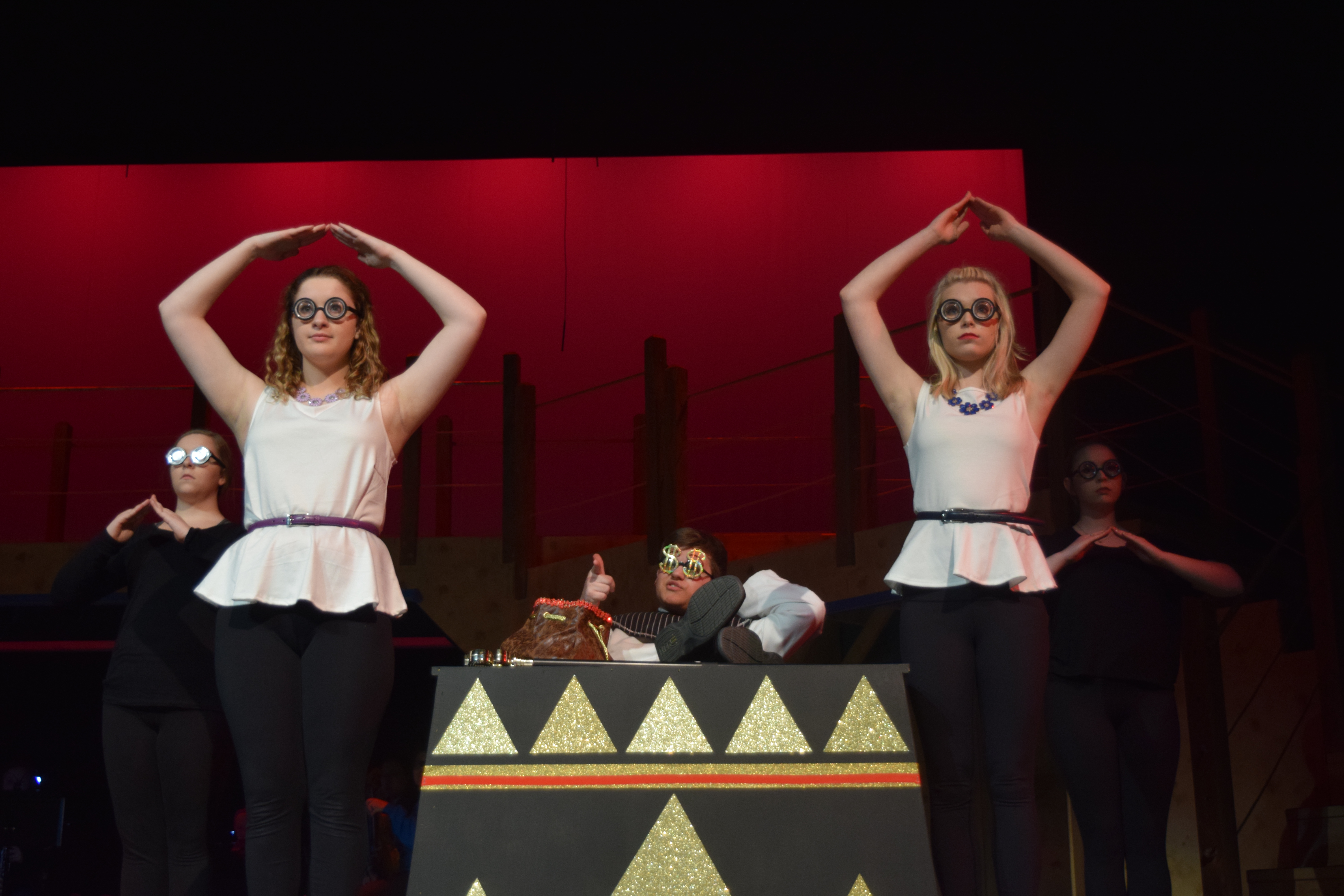 There will be a total of five performances over the course of two weekends. The shows take place on Friday, March 31st at 7:00pm, Saturday, April 1st at 7:00pm, Sunday, April 2nd at 2:00pm, Friday, April 7th at 7:00pm, and Saturday, April 8th at 7:00pm. You can purchase tickets at this link or at the box office in the Saber Center lobby. Tickets will NOT be sold in the main office. The cast, pit orchestra, and stage crew have been tirelessly working since January to make this show the best it can possibly be. Their hard work and dedication is guaranteed to show in the upcoming performances. So, if you find yourself looking for something to do, look no further. Joseph and the Amazing Technicolor Dreamcoat will show you a good time filled with color and fun!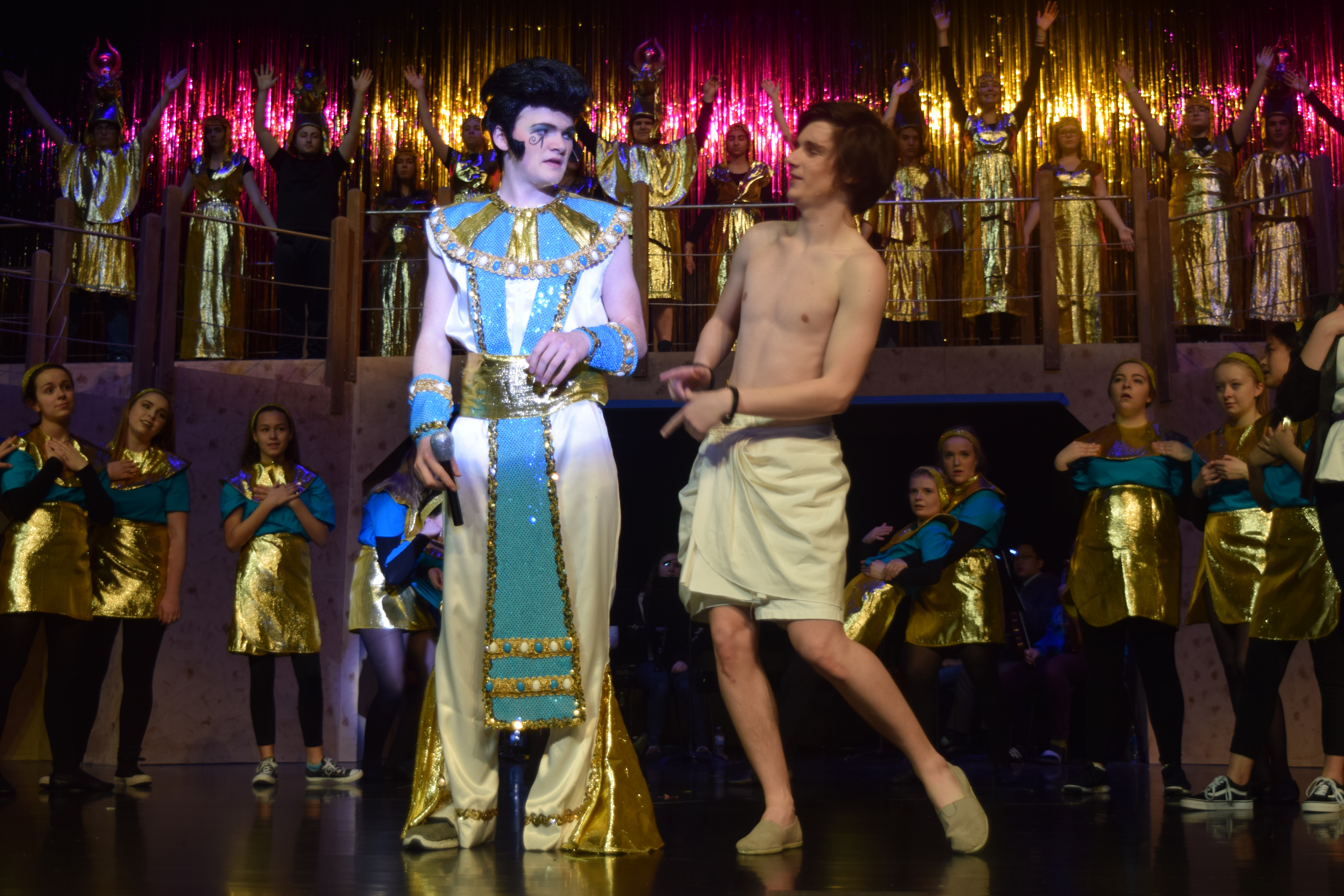 Photos courtesy of Alyssa Ungerleider