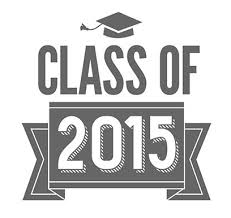 As the year comes to a close I have finally realized that my time has come. I have watched three graduations go by and now it is my turn to walk across the stage at the Milwaukee Sports Complex to receive my high school diploma. Before I graduate I wanted to take the time to thank everyone here at FHS for supporting the Saber Slate.
I remember at the beginning of the year I was nervous about running this website, hoping to live up to the expectations and progress that we made the year before. Looking back on this year I would say that we as a staff did a pretty good job. Remember, if you ever have any ideas, you can email the staff comments or questions using a personal email to fhsnewspaper62@gmail.com!
Since this is my first and only Letter from the Editor, I suppose I should give some advice since I am a soon to be graduate. Below is a list of lessons (your daily dose of motivation) I have learned from being a part of the Saber Slate staff as well as other activities and sports for the past four years.
1. You will fail. When you do it will be embarrassing, but failing gracefully is possible.
2. Try something outside of your comfort zone.
3. Always work harder than the person in front of you by pushing yourself to be an overachiever. It is better to be made fun of for being the awesome overachiever (and succeed) than being the procrastinator that does nothing.
4. Don't continue something if you have lost interest. (If you decide to continue it will just end poorly)
5. Be honest. It will get you much farther in life.
While I would love to give more advice, I think these five points sum up the general idea of what I believe to be the most important lessons I have learned. If you are an underclassmen or a part of the graduating class I would take note. It may seem like we do not learn new things everyday, but we really do. Take in as much as you can from your surroundings and every experience you are offered!
I wish you all the best!
~ Mara Matovich (Class of 2015)