ProStart Competes at Nationals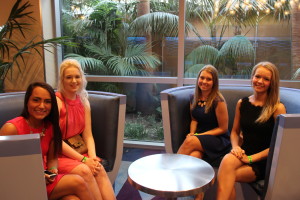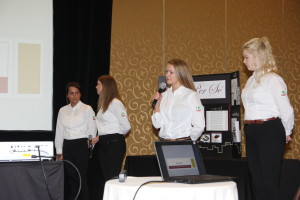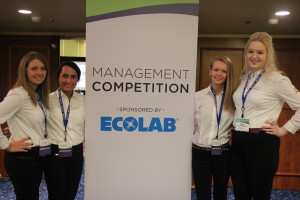 This year, for the first time ever, the ProStart Restaurant Management group competed at nationals in Anaheim, California. While there, the group stayed at a Disneyland resort and was able to visit the parks. The restaurant management team included Sarah Kochiu, Anna Randleman, Abby Wesley, Sidonia Gierach, and their team supervisor, Mrs. Krause.
The team qualified for nationals by winning state, giving them the chance to compete at nationals. They competed with 50 other teams from places around the nation, and received 21st place.
"I'm really proud of this team!" says Mrs. Krause. "They put in so much effort and it really paid off. They did a great job at state and at nationals too!"
The restaurant management team had to show a layout, design, and menu for their restaurant and explain it to the judges. They also had to go through a critical thinking round where they were asked questions that involved certain situations that a restaurant manager would have to go through.
If you are interested in joining the ProStart team next year, you are still able to sign up for the semester class and join.