National Be Your Best Self Week
This week  (Monday April 20th- Friday April 24th) is the Seventh Annual "National Be Your Best Self" week, sponsored by the Distinguished Young Women Program. During this week, students are encouraged to make a commitment to be their best selves in the 5 aspects of the Be Your Best Self Program, which are:
Be Healthy – Be physically fit and drug free.
Be Involved – Serve your community.
Be Studious – Stay in school.
Be Ambitious – Set and achieve goals.
Be Responsible – Live by moral and ethical principles.
There are countless benefits to adopting the Be Your Best Self lifestyle, even if those changes last only a week. This week we challenge you to look at the 5 pillars of the program and consider changes you could make to your lifestyle or thought patterns to push yourself to be the best version of you. Set goals! For example, you can try and get off Netflix before it's 1 am and, instead, get more sleep to be healthy. With AP Exams quickly approaching, now is also an excellent time to push yourself to be committed to your schoolwork and your goals for college and the future.
However, it is extremely important to note that this is be YOUR best self week. While there are probably many people you look up to as being "perfect" or "flawless", this doesn't mean that you should try and be them.  There is no one perfect self that everyone is trying to achieve; be your own role model.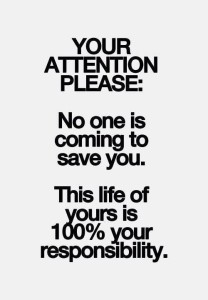 Let us know in the comments below what you plan to do this week to be your best self. Stop dreaming and go out there and make it happen!