March 6th- Become a Blood Donor!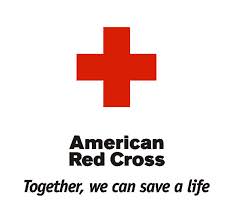 Did you know that every 2 seconds, someone needs a blood transfusion?  March is national Red Cross Month and on Friday, March 6th, you will have the opportunity to make a blood donation that could help save up to 3 lives.  The Franklin High School Student Senate is partnering with the Red Cross on March 6th to provide students with the opportunity to donate blood. Read below to learn more about donating.
Listed Below are the Red Cross Requirements for Student Blood Donors:
Be in good general health and feeling well
Be at least 17-years-old (16-years-old with parental consent)
Weigh at least 110 pounds
Have not donated blood in the last 56 days
You do not need to know your blood type
If you are 16 and plan on donating, please have your parents fill out and read the attached information packet by March 6th:
http://www.redcrossblood.org/sites/arc/files/regulated/bioarch_parental_consent_packet_english_mad_0418.pdf
You can sign up to donate blood either in Student Services or during all lunch hours. The blood drive will be held in the Multipurpose Room (old choir room near the back hallways) from 8am to 1pm. The whole process takes around an hour, but the actual donation only takes about 8-10 minutes! After the donation you will get a cookie!
The Red Cross recommends you follow these general guidelines before you give blood:
Drink plenty of water so you are well-hydrated before donating
Have a healthy meal before you donate and try to avoid fatty foods
Wear clothing with sleeves that can be raised above the elbow
Bring a list of any medications you are taking along with you
If you are 16-years-old, bring your filled out parental consent form
You will need to bring some sort of identification when you arrive to donate; your school ID or driver's license are both acceptable
*Important Note for Student Athletes:
Student athletes should wait about 12 hours or more before resuming strenuous exercise, depending on how they feel
As a precaution, do not donate blood on the same day of a competition or strenuous practice
Please be aware of your exercise schedule before signing up to donate blood.
For more information contact, Mr. Decker in Student Services, Dexter Pierce or Maya Gruenberg.
Learn more at: http://www.redcrossblood.org/students