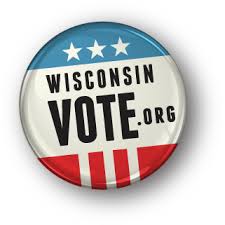 Last Tuesday's election resulted in an extension of Scott Walker's term as governor, with a winning percentage of 52% of Wisconsin voters.
Other elected officials include Brad Schimel (R) as Attorney General, Doug La Follette (D) as Secretary of State, and Matt Adamczyk (R) as the Treasurer.
The eight U.S. House of Representative districts were also elected, with 5 Republican and 3 Democrat representatives.
Also, other positions in the election include State Senate and State Assembly representatives.
A "State Transportation Fund" referendum was also voted on, a decision which regards whether or not revenue generated from transportation-related should be used solely for transportation uses.  The referendum passed by a 4 to 1 margin, and an amendment will not be added to the Wisconsin State Constitution that will prevent governors and legislators from using the transportation fund for other uses.
For more election results and information, go to http://wisconsinvote.org/election-results