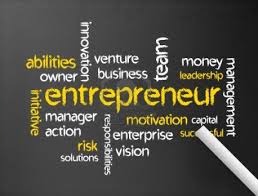 Wanna make bank? The students from the Entrepreneurship class here at FHS are currently on the journey to millions!  We are writing this to inform you that in the class we are currently creating and operating our own businesses! Students will become small business owners, selling products to you, the students of FHS.
Did you know more than 99 percent of U.S. firms are small businesses? Small businesses employ more than 50% of the U.S. workforce! This clearly shows how important small business and entrepreneurs are to our economy. These small businesses can grow to be world-wide corporations-just like apple did for Steve Jobs, Microsoft for Bill Gates, or become a famous fashion designer like Coco Chanel.
One day someone from our own Franklin High School may grow to be a multimillionaire business owner!
The links below are surveys from our class businesses asking you just a few questions. We appreciate you taking time to answer a few questions so our businesses can move forward and become successful. Half of each business's earnings will be donated to The Water Project.
The Water Project is a "non-profit organization unlocking human potential by providing sustainable water projects to communities in sub-Saharan Africa who suffer needlessly from a lack of access to clean water and proper sanitation." We believe clean water is a necessity to all and can help stop the spread of diseases. This organization also helps the community. In 2013 the Water Project raised 1.832 million dollars and 85% of the money was used as charity while the other 15% was expenses. In 3rd world countries 80% of all diseases are water related. Its our obligation to help those less fortunate than us.
Written by Kyle Cortez, Nathan Fredrickson, and Nader Kiblawi
http://goo.gl/forms/GH7oOnwnFU
http://goo.gl/forms/0QzcPNg1PQ
https://docs.google.com/a/franklinsabers.org/forms/d/1ueIxEn2qSsOoN0wuV4MddR-HShNoqAy2jgM88_BfXAw/viewform?c=0&w=1&usp=mail_form_link
http://goo.gl/forms/pSIuQadmDW
https://docs.google.com/a/franklinsabers.org/forms/d/18sHblhXgGlYb-KXua8V5g4iiHt9kFg913YKq077p5QU/viewform