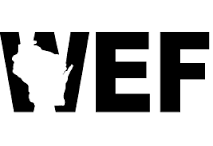 Wisconsin Education Fairs Inc. (WEF) is an organization that schedules many programs throughout the year, at many different schools, where parents and students can go to learn more about post-secondary education opportunities (colleges, universities, etc.). The organization was established in 1978 with the intent of supplementing high school guidance programs and providing high school students with the opportunity to personally meet and talk to college representatives. The main benefits of attending a WEF that set it apart from other informational events regarding higher education are the number of colleges represented (over 100) as well as the personal level at which students and parents are able to interact with staff members from these colleges. Unfortunately, the Fall schedule for the WEF ended on October 10th.  However, there are plenty of other opportunities for students to learn more about higher education programs.
Aside from education fairs, one of the most common ways in which students research colleges is through online research.  For anything from general information to specific programs and statistics, nothing is faster or easier than simply going to a college or university's website, or researching it through the College Board.  Signing up for college newsletters can also be an effective method for keeping in touch with various informational seminars and educational opportunities hosted by schools.
Students who are interested in college should also look into the plethora of scholarship opportunities and student financial aid programs available to them.  For example, FAFSA, the Free Application for Federal Student Aid, provides over $150 billion to 15 million students every year. Other aid programs offered through individual schools can also greatly reduce the cost of one's tuition. The NMSQT, more commonly known as the PSAT, is also an opportunity to receive both financial aid as well as academic recognition.  By scoring well on the PSAT, one can become a National Merit Scholarship Semi-Finalist.  Continuing from there, students can take the SAT and receive teacher recommendations to earn the title of National Merit Scholarship Finalist.  Other opportunities, that should not be overlooked, are small scholarships (a few hundred to a few thousand dollars at most). These scholarships, though lesser in monetary value, are usually easier to apply for, and are offered to a greater number of people by a greater number of organizations. Putting in the work to apply for many of them can really pay off in the long run. Literally.
Lastly, students should always remember not to be too anxious about applying to colleges. Yes, it's true that there's an unbelievable amount of pressure to succeed at times, but in truth, anyone can be successful at any school as long as they work hard.  No one should be stressed out when it comes to college.  Just try your best, and you will prosper.