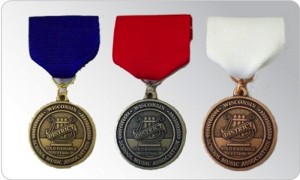 On Saturday May 3, band, choir, and orchestra students went to compete at the Wisconsin School Music Association state competition; better known as WSMA state.
WSMA is an event where music students prepare a song to perform either as a solo or with a group. Students start preparing their solo and ensemble performances in mid – November.
Many take private lessons with teachers in order to get ready for it. In March, there is a regional competition for WSMA performance, which this year was held at St. Francis. If the solo or ensemble is ranked 1*, which is the highest you can earn, they will get the opportunity to go to WSMA state held in May.
This year, WSMA state was held at UW-Parkside. There were 56 events that Franklin participated in this year, and 42 of those had been rated a 1, or a gold. These events included both vocal and instrumental performances.
Congratulations to everyone who participated in WSMA state and thank you for your diligent practicing!