Have Fun While Helping a Cause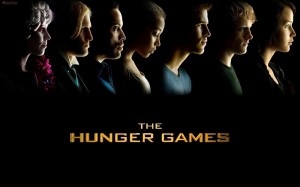 Looking for something fun to do the next few weeks? Fear not because Franklin High School is hosting two exciting events!
The first event will be a movie night which will be held May 14th for the National Honor Society.  They will  be playing "The Hunger Games: Catching Fire".
The second is the 1st annual Frolf Tournament held by Key Club. Frolf is a combination of golf and frisbee, which together creates disc golf. The event will be held on Saturday, May 24th from 11am-3pm at the Milwaukee County Sports Complex. All proceeds will go toward Action Against Hunger. The tournament will also feature a full length course, as well as a longest shot and most accurate shot competition. While you are not playing, there are food, drinks, prizes, and music available. Free T-shirts will be awarded to the winners. To register for only $10 go to: https://sites.google.com/site/ftfw2014/home. If you have questions or would like to volunteer please contact Jake Fernandes at Jake.x.fernandes@gmail.com.