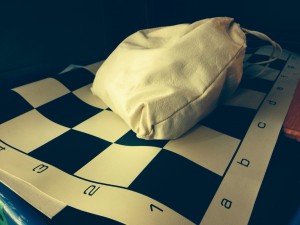 Franklin's relatively young chess team has been met with incredible success this season. They took first place in Division 2 of all four major events they competed in, including the state competition at UW Oshkosh during the last weekend of spring break. The team, mostly comprised of rookies, plans on taking their skill and strategy to the next level in the coming season when they enter the Division 1 competition.
Chess tournaments don't follow the bracket system like other sports. Instead, they are set up in such a way that players who continue to win matches play against other winners, and players who continue to lose play against others who do the same until an even distribution of skill is achieved. This also allows for judges to determine an approximate skill level for each player, with 100 as the base level and the maximum being theoretically infinite. These skill levels factor into the scoring of each match and of the team overall.
At their first tournament in Racine, FHS team members Gavin White and Nihar Sajja received awards for Highest Scoring in their respective skill levels, and Patrick Hill received recognition for Highest Scoring Rookie, leading the team to an overall victory. The State Action Chess Competition at Madison saw FHS in first place once again, with Patrick Hill winning the Scholastic Division. After another victory at the Conference Championship, the team moved on to State at UW Oshkosh. The top 5 players competed in the Division 2 Varsity while the rest of the team played as JV members. The team was led by Eric Roberts, who accumulated 4 wins and a draw throughout the competition and was recognized as one of the most successful Division 2 players. Overall, the team achieved 4 wins and 1 loss and, after a tiebreaker, won first place overall.
Although the chess season is officially over for this year, team members still meet every Monday and Wednesday after school to get their fix. Members also keep their competitive skills sharp by occasionally going "clubbing", or attending the Southwest Chess Club on Thursdays. If you are interested in joining the chess team, talk to coaches Mr. Whedonhoft or Mr. Benisch, or just stop by a meeting. The team is open to anyone and always looking for fresh competition.