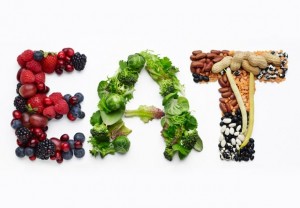 "Hello, there. Like most people in this school, I'm pretty tired of skipping breakfast/grabbing a pop tart or whatever, having a school lunch, and a haphazard dinner. This weekend, I'd like to have something really exotic and traditional. Know any places within 30 minutes of here?" -foodiSbOring24*7*365
Well, I'm glad you asked. I love eating out myself, and nothing beats traditional food from different cultures. Lucky for you, there's an almost ludicrous number of restaurants offering traditionally prepared foods in Milwaukee. I realize that Milwaukee is some ways away, but you're the one who said "within 30 minutes of here," and Milwaukee technically fits that criteria. According to the wonderful reviewers of the interwebs and my own personal experiences, the three best ethnic restaurants in Milwaukee (that won't empty your wallet and then some) are Karl Ratzsch, Izumi's, and Alem Ethiopian Village.
Karl Ratzsch is a fairly well-known  German establishment which has been in Milwaukee since 1904. This is by far the priciest restaurant included in this column, but according the to people of the worldwide web, it's completely worth it. with an average rating of 4.4-5 stars on multiple sites, Karl Ratzsches offers traditional, old-world German food in an authentic setting. Established 110 years ago, the restaurant has become a sort of landmark in Milwaukee's cultural community, definitely making it worth a visit. Learn more and view their menu/hours at http://karlratzsch.com/
Izumi's, on the other hand, is a Japanese restaurant which has been in Milwaukee for  20 years. Though I am well-aware of the abundance of Japanese cuisine that can be found closer to home than Milwaukee, I felt the need to include Izumi's on this list. This is because, in my experience, Izumi's has two distinct advantages over other Japanese restaurants:  it has a much calmer and cleaner atmosphere than other restaurants, and  the difference in the quality of its food is more than noticeable. Admittedly, much of this depends on personal preference, but most online reviewers agree that Izumi's is  either on-par or superior to other Japanese restaurants. With that, said, I'd suggest going there at least once before settling on a more familiar establishment. Learn more and view their menu/hours at http://www.izumis.com/
Last but not least is Alem Ethiopian Village, which (obviously) is an Ethiopian restaurant. With reviews ranging from 3.5-4.5 stars, the restaurant's highly traditional food can be considered an acquired taste. Its menu consists mostly of different meat and vegetable curries that are scooped and eaten with flatbread. Alem also has a vast array of vegetarian and vegan friendly dishes to match people's lifestyles. With its highly customizable dishes, Alem also has the potential to be the least pricey of the three restaurants in this column. If a truly new and foreign experience is what you are looking for (assuming you're unfamiliar with Ethiopian cuisine), Alem Ethiopian Village should definitely be your next culinary destination. Learn more and view their menu/hours at http://www.alemethiopianvillage.com/
Well, hopefully that helped, and if not, you can always look up other restaurants on your own. Hopefully you find something that interests you. Happy hunting!