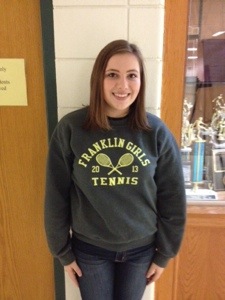 For most students, summer means ice cream, beaches, and fun in the sun. For one student it meant flying across the world, to a new country with a different culture and language. Suzy, a senior this year, spent two months in the beautiful country of Finland. She won a scholarship through the FUSYE (the Finnish US Senate Youth Exchange). We are very proud of Suzy, who was one of the few students, nationwide, chosen for this scholarship. She called it "one of the best experiences of [her] life."
But before her trip could begin Suzy had to spend a few days in DC, attending orientations and meeting senators to learn about the United States government. She then went to the capital of Finland to learn about their government. So, we all want to know – what was Finland like? I'm going out on a limb here, but my guess is that most students have never been there. Perhaps we should!
According to Suzy it is beautiful, having numerous lakes and a stunning landscape. Yet, her favorite part was meeting her host family with whom she spent the rest of the summer. "They became my home away from home, and I loved having three new siblings." Besides making new friends and meeting new people in Finland, she enjoyed experiencing the culture. "It really extended my perspectives on the world and made me aware of a new culture and language. Other cultures aren't better or worse, just different." Besides Finland, she also got the chance to visit Sweden and Estonia with her host family.
Suzy recommends trying a new experience in a different country and keeping an open mind. Suzy found the FUSYE scholarship on the internet while browsing foreign exchange sites because she knew that she wanted to go abroad, and Finland seemed interesting. After her lovely experience, she is even more excited about traveling to foreign countries. She is also applying to NSLI-Y, which is another foreign exchange program, through which she hopes to travel to Russia. If possible, she would also like to return to the Finland, "I fell in love with the country."
Here at Franklin High School, Suzy enjoys playing on the varsity tennis team, being a member of NHS, performing in marching/pep band, and pit orchestra for the musical. She plays the piano, oboe, and English horn and is a member of the Milwaukee Youth Symphony Orchestra. Her favorite subjects in school are English and Biology. Besides basic Finish, she can also speak Spanish. Obviously, Suzy's adventures are far from FINnished.