Keeping up with Ms. Lester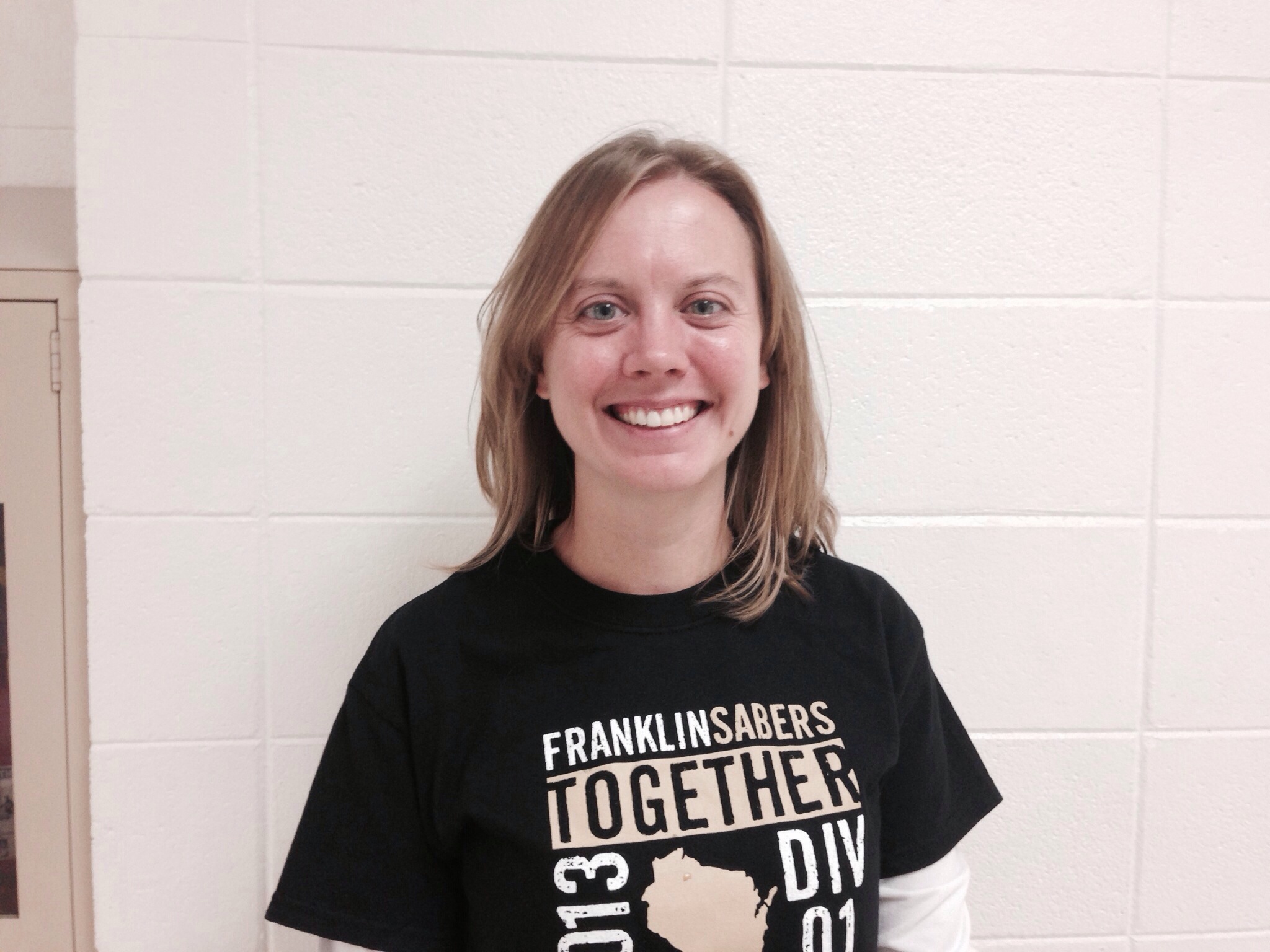 This school year, Franklin High School decided to hire a few more teachers. We all know and love Mrs. Lester, the business teacher, but new this year we have not one, but two Lesters! Ms. Lester is an English teacher at FHS who enthusiastically said, "I like what I do; such as writing and reading." Although Ms. Lester is just starting out her career at FHS, she has an amazing role model who can help give her the ins and outs of Franklin High School, her mother, Mrs. Lester.
Ms. Lester is a Greenfield High graduate, and prior to teaching at Franklin, taught at Cudahy for six years. Now, she teaches CP American Literature, CP Language and Composition and Impact of Sports on Society.
She goes on to further say, "I  really enjoy everything I'm doing, especially teaching the elective course, Impact of Sports on Society." Ms. Lester's passions include reading and writing she looks forward to sharing her love for these things with her students.
Additionally, Ms. Lester will be teaching the elective, Creative Writing next semester.
Besides teaching, Ms. Lester loves everything that Franklin High School has to offer for the students! She made a point to mention all of the positive activities that students could take part in. Not only are there a variety of different sports to join, but also various clubs to participate in. Although the school is currently under construction, Ms. Lester looks on the optimistic side by saying it [the school] will be newer and better for the student body as a whole. The new improvements will provide so many opportunities, such as having an auditorium for all the actors, actresses, and singers.
Since the beginning of the school year, Ms. Lester is very happy with her decision to come to Franklin High School. Additionally, she wants to thank all the Franklin staff for allowing her the opportunity to work at such an amazing school! That's just some of the latest scoop on one of our newest members to the Franklin Saber Family!